Specification of Diamond Tread Aluminum Coil
1. Tolerance:
thickness tolerance +/-1.5% width tolerance +/-1mm
2..Application and Usage of Diamond Aluminum Coil
Building Material , Insulation, Shoes &Tents Eyes,Corner Beads,Automotive Industrial, POP Can Bottle and Cap,Deep-Proceeding Case,light industry, TV back board,Street Sign, PP caps, Cell mask and so on.
3.Surfact Quality of Diamond Tread Aluminum Coil
Be free from Oil Stain, Dent, Inclusion, Scratches, Stain, Oxide Dicoloration, Breaks, Corrosion, Roll Marks, Dirt Streaks and Other defect which will interfere with use,
4.Mechenical Property:
Chemical Composite and Mechanical Property could meet the requirements of GB/T, ASTM, ENAW, JIS Standard
5.Packing:First, plastic cloth with drying agent inside; Second, Pearl Wool ; Third, wooden cases with dry agent , fumigation wooden pallets, aluminum surface could cover blue PVC film
6.Certificate: ISO9001:2008, SGS and ROHS(if client request, paid by client), MTC(plant provided), Certificate of Origin(FORM A, FORM E, CO), Bureau Veritas and SGS (if client request, paid by client), CIQS certificate
Usage / Application of Diamond Aluminum Coil
Transformer strip, PS printed materials substrate, building decoration materials, stamping products, building mirror materials, nameplate, insulation materials, aluminum plastic composite material,capacitor strip,welding parts, heat exchanger, clock surface and disk, kitchen utensils, reflecting apparatus etc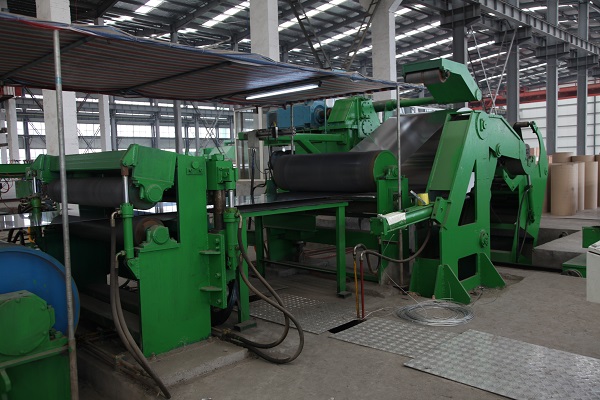 Introduction of Diamond Tread Aluminum Coil
Diamond aluminum coil is achieved by processing the ordinary products of the mill finished aluminum coil through embossing rollers.
Diamond aluminum coil, after the process of embossing, cutting, oxidation will form the surface with a dense layer of aluminum oxide protective film. And It has obvious below advantages such as acid-corrosion-resistance, long-lasting shine, beautiful patterns, anti-corrosion performance and stability, strong adhesion, impact resistance, non-toxic side effects, safety and environmental protection.
With above charicteristics, surface of stocco embossed aluminium is clean, shiny. Besides, the electro-oxidation can effectively remove residual oil and manual handling of fingerprints.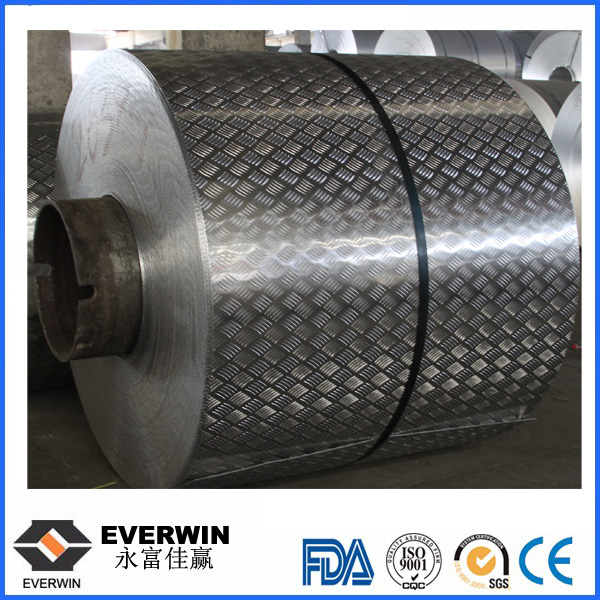 Usage of Stucco Aluminum Coils
Stucco aluminium coil is widely used in refrigerator, solar heat reflectors, decorative aluminum products, lamps, bags, disinfection box, air conditioning, ventilation ducts, indoor & outdoor decoration, machinery and equipment housing and other industries.
Embossed finish can enhance the thickness and strength of aluminum.It is used for applications on decorative effects, or to reduce surface reflectivily. As aluminium is both a stable and durable material, it provides excellent service as a roofing or cladding without the need of any protective coating. prolonged exposure to the sun, wind and rain bome sand and dirt.
Chemical Composition
Alloy Si Fe Cu Mn Mg Cr Zn Ti Others Al
1050 0.25 0.4 0.05 0.05 0.05 -- 0.05 0.03 0.03 99.5
1060 0.25 0.35 0.05 0.03 0.03 -- 0.05 0.03 0.03 99.6
1070 0.20 0.25 0.04 0.03 0.03 -- 0.04 0.03 0.03 99.7
Si+Fe Cu Mn Mg Cr Zn Ti Others Al
1100 0.95 0.05-0.40 0.05 -- -- 0.01 -- 0.005 99
Factory Overview